Dear people of St Cyprian's,
We are deeply saddened by the news that the Rev. Robert Reid has died last Sunday on February 21, not being able to recover from the Covid-19 complications. This is not the outcome we had prayed for, but as Marg Black puts it, God has chosen to heal him in a different way. We grieve together with the Reid
family, all our friends from Iona and here at the Tri-Church.
We will pause to give thanks for Robert's life and witness on this earthly journey. May he rest in peace and rise with Christ in glory.
We are invited by Iona to join a separate Zoom meeting this Sunday at 1:30 pm to visit and support one another at this difficult time. Please find the Zoom instructions at the end of the Order of Worship
here →
.
It is not an official Memorial Service, but an opportunity to deal with this sad news together (virtually) as a faith community.
On this Second Sunday in Lent, ironically, we are confronted by Jesus' hard saying about denying ourselves and taking up our cross to follow Jesus. Certainly, losing someone close to us has put things in a totally different perspective. It is a Good Friday experience for us at the present moment. How do we find the courage to deal with the threat of death and the fear of dying ourselves? To follow up on my reflection last week on the Stockdale paradox and the sign of the rainbow,
I invite you to take a listen
here →
or
read
here →
this week's reflection on "The Sign of the Cross"
and how it sheds light on our own life and death.
For those who wish to join in worship via Zoom together at 10:00 am this Sunday (live), please find the Zoom instructions on the second page of the Order of Service
here →
.
Do join the meeting earlier to visit with one another -- the Zoom meeting will be open after 9:40 am.
We will again worship with our sisters and brothers from Iona.
At the end of the worship service, we will promptly begin our Annual Vestry Meeting around 10:50 am.
If you cannot join us on Sunday morning, please follow the Home Worship materials at your convenience. Make sure you click on the links for the hymns to listen & sing along!
We are grateful for technology, allowing us to remain connected to each other
and united in the Spirit of God, despite our physical separation.
God's Blessings and Peace be with you!
Fr. Victor
Worship Service: Second Sunday in Lent
February 28, 2021 at 10:00 am
You are welcome to join us via Zoom already at 9:40 am.

Please follow the Order of Worship here →
Listen to the Homily here →
"The Sign of the Cross"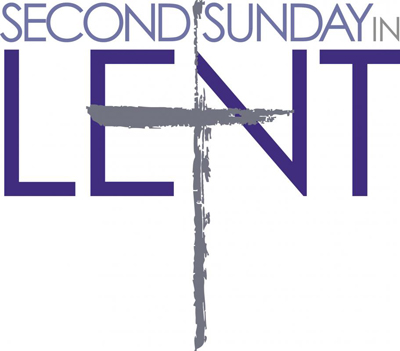 ______________________________________________

______________________________________________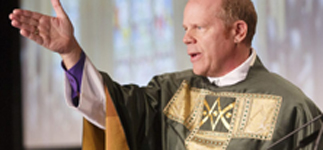 The Right Rev. Andrew Asbil
Bishop Andrew's Letters to the Diocese
See the most recent letters from Bishop Andrew here →
_____________________________________________